Services
Therapy is for everyone – whatever is troubling you, causing distress, anxiety or unhappiness. Therapy offers a safe, confidential, non-judgmental space to explore and help with a range of life's issues. These might include relationship difficulties, work-related problems, stress and anxiety, issues around self-worth or past traumas. Or maybe you do not have a specific issue in mind but are simply curious to understand yourself better and deepen your self-awareness and capacity to relate to yourself and others in a more authentic way.
Deciding to start therapy often takes courage and it can be unsettling to contact a therapist for the first time. How does it work, how often will we meet – and do I really want to share my problems with a stranger?
Therapy is a collaborative and relational process, and there must be a trusting relationship between the client and the therapist. For a successful outcome it is important that you find the right therapist for you, someone that you feel comfortable enough with to develop a relationship of trust and understanding. During the first session you will get an impression of me as a therapist and how I work, and we will establish an initial overview of your situation and your needs, goals and expectations. We will then agree on how to proceed if you wish to continue the therapy.
During the therapy we start each session with how you are right now and what you need to discuss – I will ensure we keep focus on the issues you raised originally.
The number of sessions required depends on your wishes and issues, and the course of the therapy.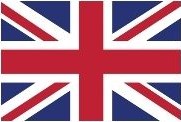 Psychotherapy
The course of psychotherapy tends to be longer-term and explores your past life experiences, and involves working at greater relational depth on more complex and deep-rooted issues. It will typically be more intense in the beginning and then we will agree on how often we meet depending on your issues and needs.
We work with your thoughts, feelings and actions to help you better understand their motivations, so you can become more conscious of and be able to change assumptions and patterns that affect your life.
However, therapy can also be about reconciling yourself with what is and come to terms with yourself.
Coaching & Outplacement
Coaching is often regarded as a more short-term work, focused on the present, and often targeting quite specific issues or wishes in a goal-oriented way. We work intensely on a new direction in your life, or what may be holding you back from achieving your goals and enjoying your life.
Outplacement is career counselling focused on your transition into a new job or role. We will clarify your motivations and competencies, and you can get support to update your CV and LinkedIn profile, explore and use your network, writing of job applications and interview training. 
The purpose is to help you understand yourself, your motivations and needs in order to achieve your goals in your life. 
About me
I am born 1973 and live and work in Lyngby and Copenhagen with therapy, counselling and facilitation. I have a corporate background as a manager in Maersk working internationally with, amongst other things, onboarding and training of teams.
Making things work end-to-end has always been my strength and motivation, and my energy is fueled by enabling and strengthening the individual. To further strengthen my own abilities to do so, I have trained as a coach and  psychotherapist.
As a therapist my objective is to make sure your results are sustainable and work in all aspects of your life. It is my task to keep focus on your issues, and to help you to help yourself with the aim of enabling you to enhance your life, and to live it more fully. 
My main areas of interest and experience are in personal relations, stress and anxiety, restlessness, meaninglessness, life transitions, and lack of presence in your own life.
Contact
You can contact me by phone, sms or mail, or use the form on Om/Kontakt.
Please leave a message if I am not able to take your call, and I will revert to you as soon as possible.
Karina Voigt | 61 55 50 33 | karina.voigt@kvoconsult.dk
Ethics
All sessions are confidential and as a therapist I am a member of and adhere to the codes and ethics of Dansk Psykoterapeutforening, which ensure I have regular supervision and continue to develop as a therapist and personally.
Please refer to Om/Kontakt for my qualifications and training.
You are also welcome to visit my LinkedIn profile www.linkedin.com/in/karinavoigt for further information on my background.